For more information:
Jen Layn
j.layn@nvrh.org
802-748-7313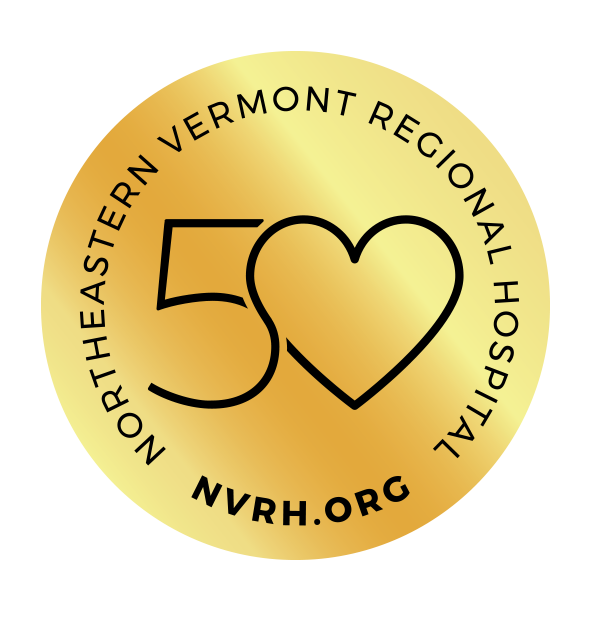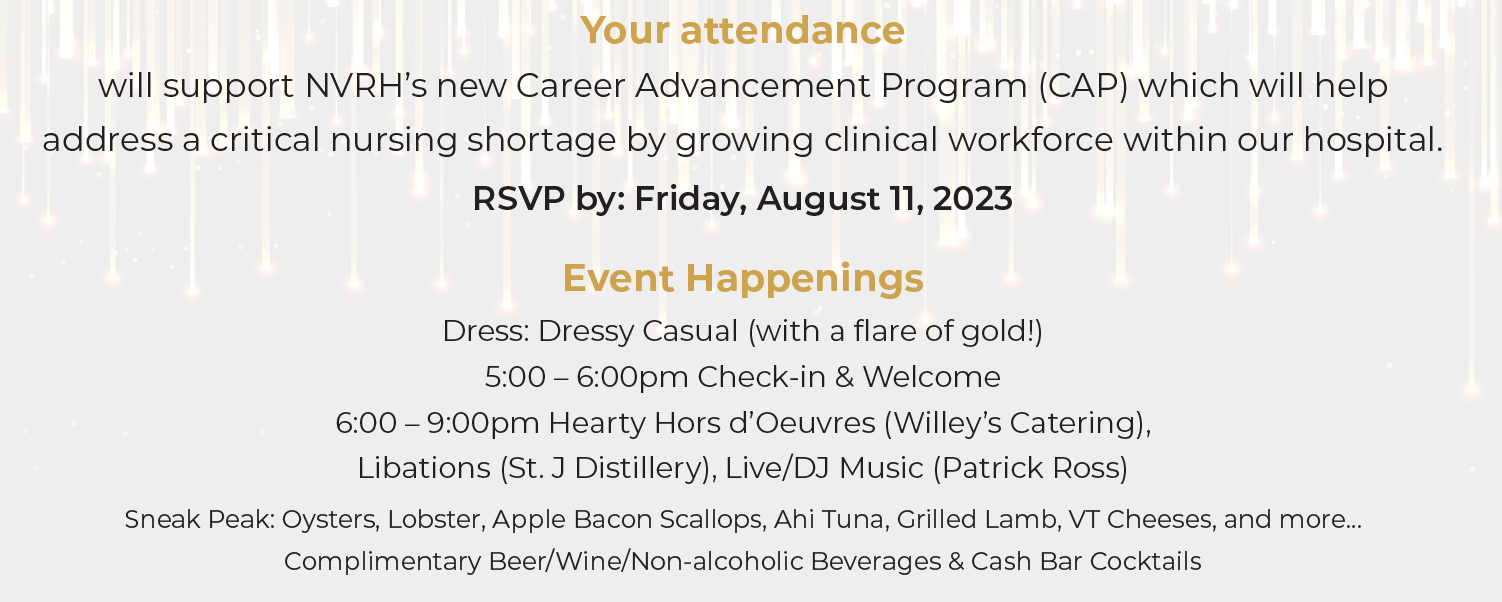 The 2023 NVRH Golden Gala is supporting our new nursing education program.

Why is this important to our community?
It's no surprise. If you've seen the news, you know our country is facing a critical nursing shortage which dates back decades, but the COVID-19 pandemic pushed it to crisis levels. This is especially true in rural areas like Vermont, which has the second largest clinical staffing need in the nation. At NVRH, we have 36 job openings for nurses! Being located in a rural low-income area, limited access to educational opportunities, and the high cost, make nursing school unattainable for many. Not enough nurses means longer wait times for appointments, fewer beds available causing patient care to be moved outside the area, and reliance on expensive traveling nurses that siphons money from local patient care initiatives.
Why your support matters
To address this crisis, NVRH is launching a new Career Advancement Program (CAP) where employees can work toward becoming Registered Nurses (RNs), Licensed Practical Nurses (LPNs), or Medical Assistants (MAs), all while NVRH provides tuition reimbursement and pays full wages for class and study time. We anticipate 32 students will move through this program over the next 4 years, making a significant impact on our clinical workforce needs, helping to improve patient care, and providing expanded healthcare career opportunities to our community. As the largest employer and healthcare provider in the NEK, our strong workforce is central to the continued well-being and vitality of our community.
Meet two students in the first NVRH Career Advancement Program class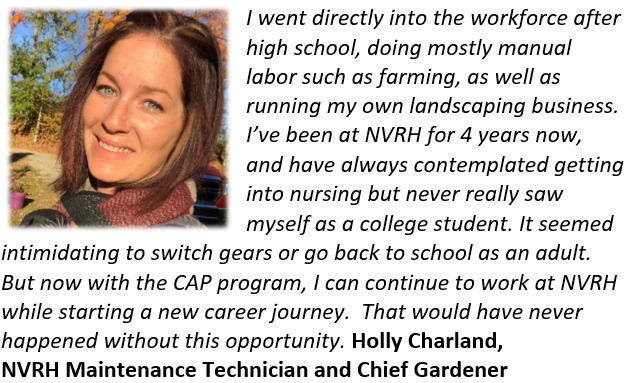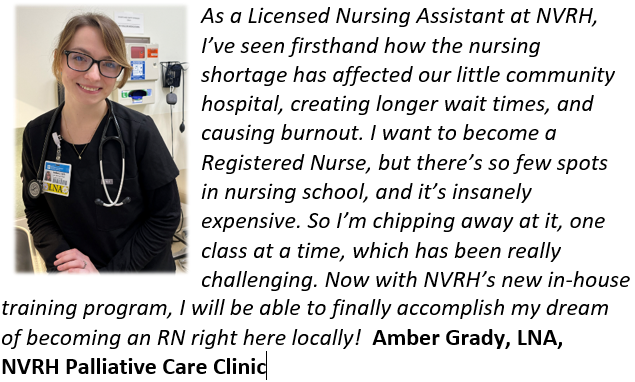 THANK YOU TO OUR EVENT SPONSORS
(check back as new sponsors are added!)