Employee & Family Art Show Opens at NVRH Gray Gallery
ST. JOHNSBURY, VT (May 31, 2022) – The Charles M. and Hanna H. Gray Gallery at Northeastern Vermont Regional Hospital (NVRH) is excited to announce the opening of its newest exhibit, an employee and family art show on May 26, 2022. The exhibit includes a variety of art and will run until July 18, 2022.
"We have some incredible talent here at NVRH," Art Gallery Curator Jennifer Layn said. "It's really neat to see another side, a really dynamic side, of our coworkers and their family members."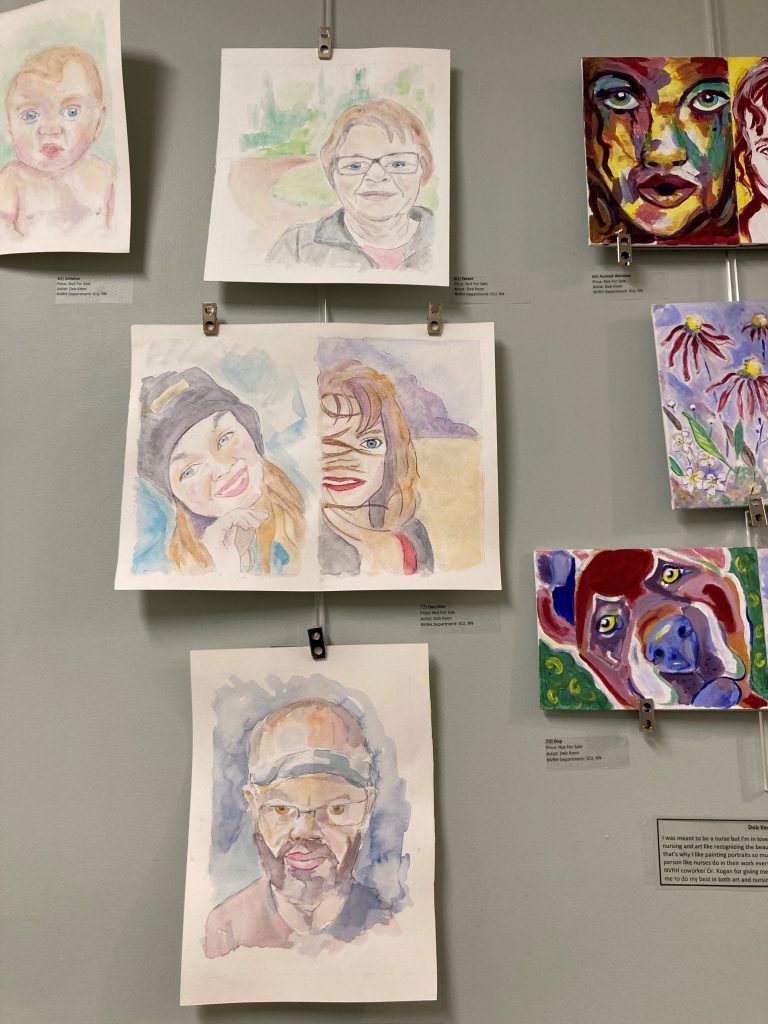 Departments represented include Cardiac Rehab, Women's Wellness Center, Plant Operations, Food Services, Volunteer Services, Patient Accounts, Emergency Department, ICU, Diagnostic Imaging, Pharmacy and Environmental Services.
The diversity of mediums is also as wide-ranging at the departments represented, and includes photography, poetry, paint, sculpture, knitting, watercolors and wood and metal painting.
"I was meant to be a nurse, but I'm in love with art," ICU nurse and painter Deb Keon said. "There's a lot of parallels between nursing and art, like recognizing the beauty and sometimes the pain in others… it's another way to look closely at a person like nurses do in their work every day."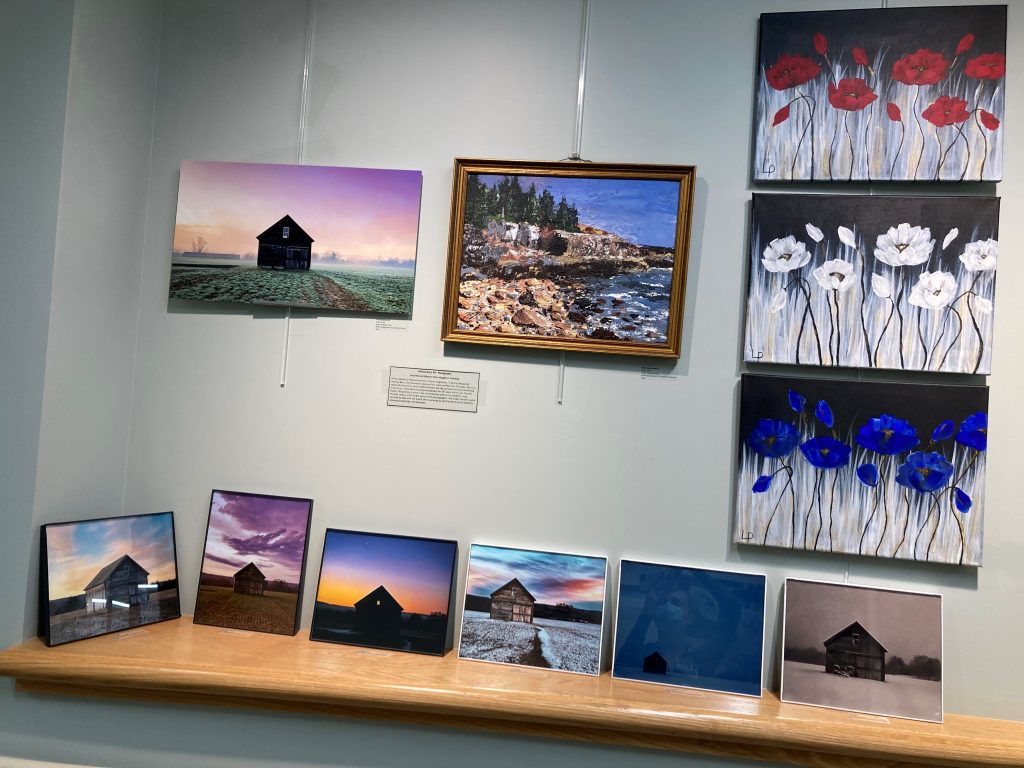 Artists include Sarah Jewell, RN, ED (photography); Katherine Krzystyniak, RN, Cardiac Rehab (painting); Sue Tester, family of CEO Shawn Tester (photography); Dr. Lisa Baclawski, MD, Women's Wellness Center (photography); Paula Layman, Environmental Services (painting); Lilian Phelps, family of Callie Phelps, RN, ICU (painting); Jorja McLeod, daughter of Melissa Gans (painting); Melissa Gans, ED LNA (photography); Richard Degreenia & Becky Stone, Plant Operations and Food Service (sculpture); Steve Stowell, Diagnostic Imaging (painting); Chad Liddick, Pharmacy (photography); Hiliary Liddick, family of Chad Liddick (knitting); Barb Byne, Corner Med (photography); Deb Keon, ICU RN (acrylic and watercolors); Melissa Croteau, family of Angela Croteau, Patient Accounts (acrylic); Miki Simons, volunteer Dy Thresher's mother (wood and metal painting, pastel); Dr. Yelena Kogan, MD hospitalist (painting); Katie Moritz, Marketing & Communications (poetry); Joe Moritz, father of Katie Moritz (photography).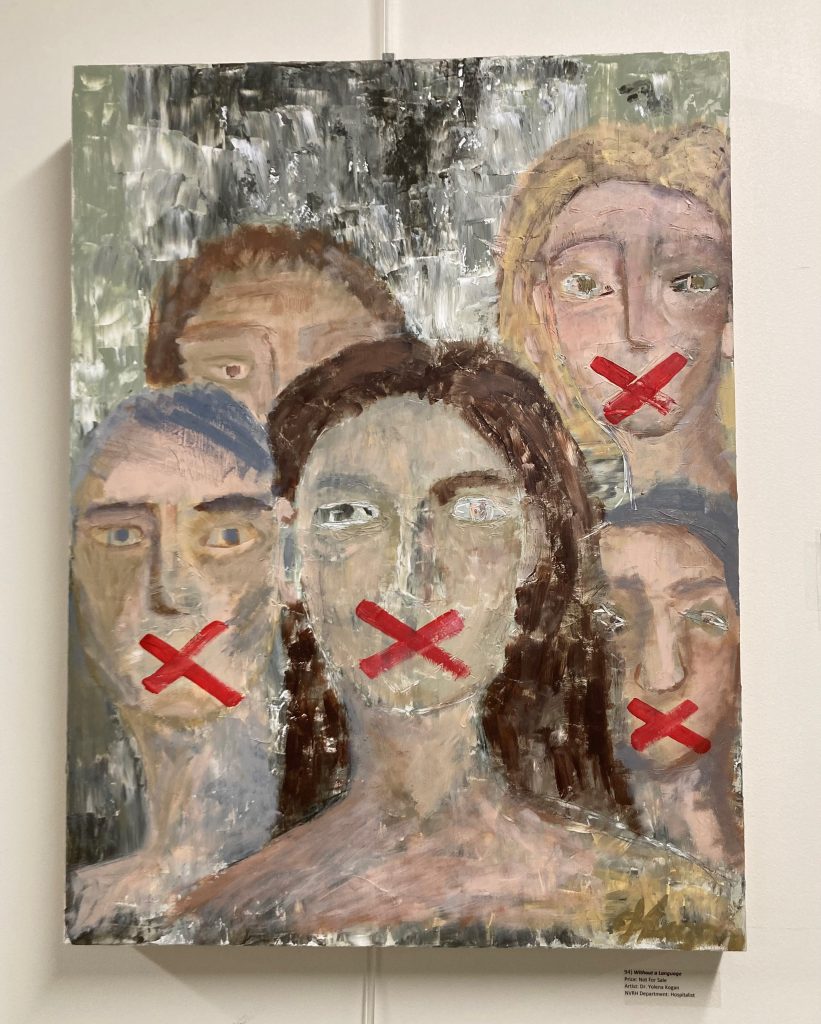 "I am a refugee from Russia, having moved to the US at the age of 15," NVRH Hospitalist Dr. Yelena Kogan said. "(Art) has been an instrument of healing for me and also, sometimes, for my patients… In the last three months, art has helped me process the devastating events of the Russo-Ukrainian war. These paintings are hard to like – and that's not their purpose."
The Charles M. and Hanna H. Gray Gallery is located on the hospital's main floor. The exhibit will be on display May 26 through July 18, 2022. For more information, please contact Associate Director of Philanthropy and Art Gallery Curator Jennifer Layn at j.layn@nvrh.org or 802-748-7313.
Northeastern Vermont Regional Hospital © 2020