New Art Exhibit Opens at NVRH Gray Gallery: "Beauty of Horses"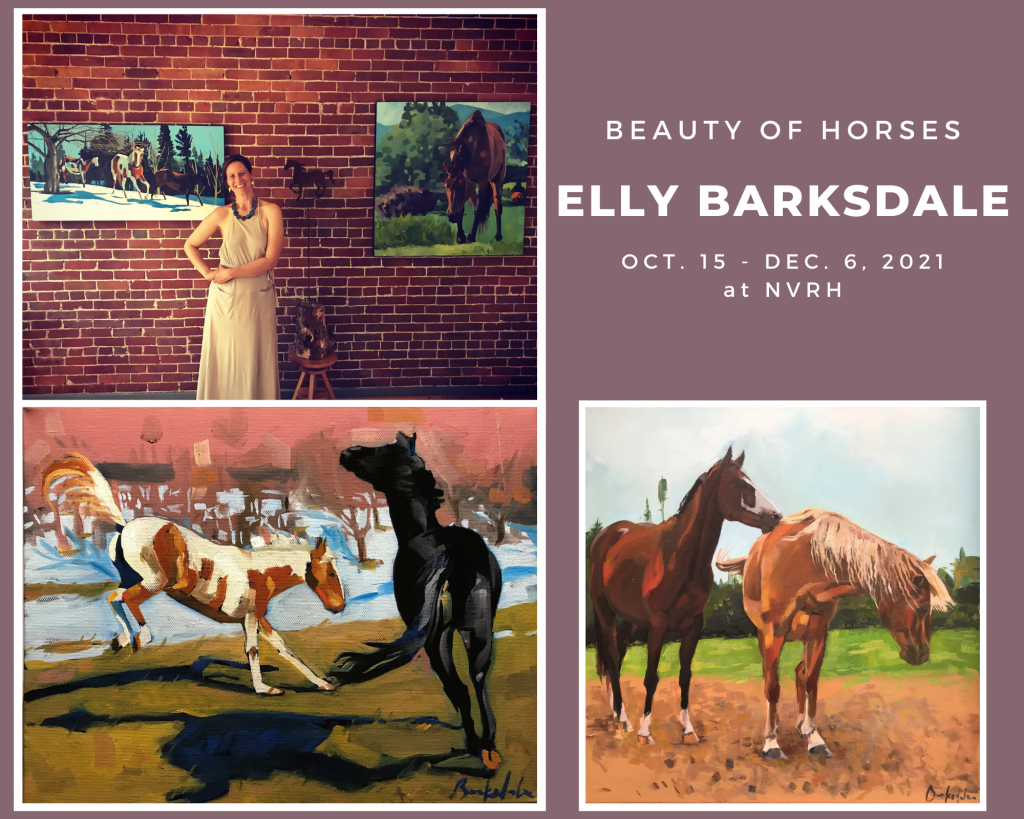 The Charles M. and Hanna H. Gray Gallery at Northeastern Vermont Regional Hospital (NVRH) is pleased to announce a new display by local artist Elly Barksdale. The exhibit, which opened Friday, October 15, will run until December 6, 2021.
Barksdale, who grew up in Newark, Vermont and is a Lyndon Institute graduate, has since settled into a full and rounded life of teaching art, promoting art in our local communities, and helping to connect our communities- specifically youth- to artistic opportunity through serving on boards of various community organizations. Her show at NVRH comes right on the heels of her first solo show that was displayed at the Satellite Gallery in Lyndonville, Vermont.
"I hope that in this collection I have shown the beauty that I see in horses when they are simply being horses. They need not do anything extreme to be absolutely stunning," shared Barksdale.
The Charles M. and Hanna H. Gray Gallery is located on the hospital's main floor. The exhibit will be on display until December 6, 2021. Due to COVID-19, please visit the exhibit in person only when you have a healthcare appointment at the hospital. You may also view a short video of the exhibit on the Charles M. and Hanna H. Gray Gallery webpage at www.nvrh.org/the-charles-m-and-hanna-h-gray-gallery.
All exhibited art is for sale and a portion of the proceeds benefit the NVRH ARTs program. For more information, please contact Associate Director of Philanthropy and Art Gallery Curator Jennifer Layn at j.layn@nvrh.org or 802-748-7313.
Northeastern Vermont Regional Hospital © 2020