Bob Hersey Receives Community Service Award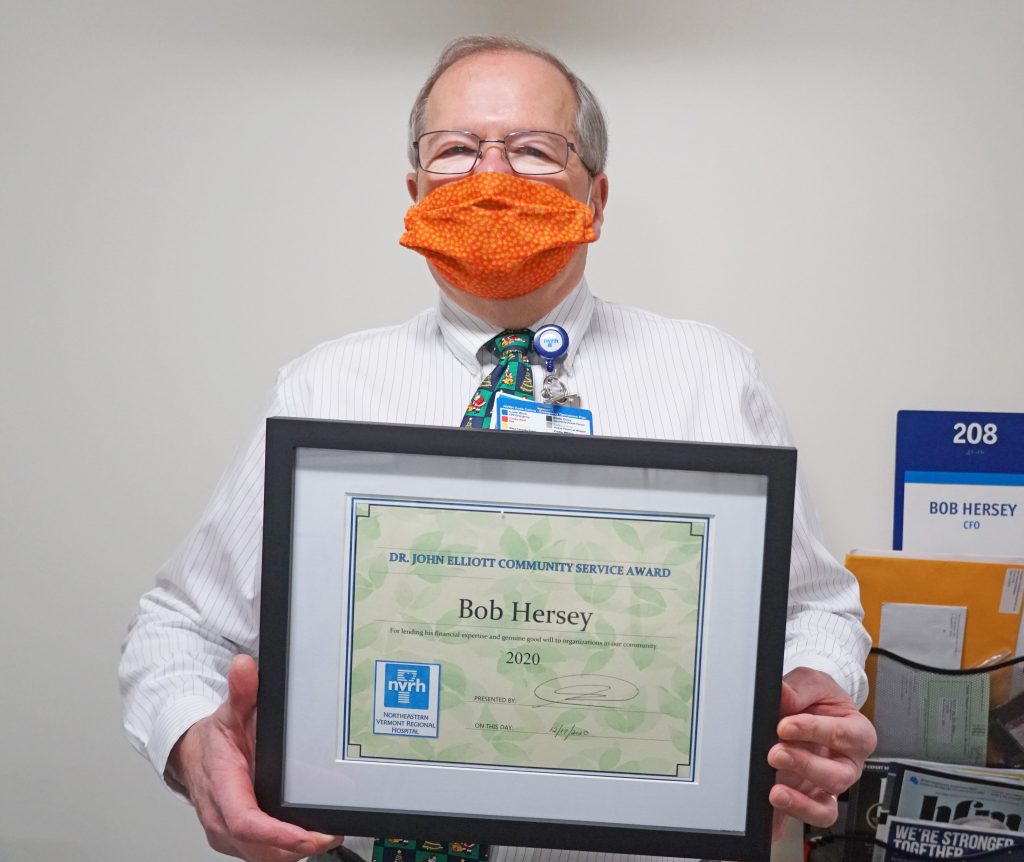 ST. JOHNSBURY, VT (February 11, 2021) – Northeastern Vermont Regional Hospital (NVRH) CFO Bob Hersey has received the Dr. John Elliot Community Service Award for 2020. This award, in memory of Dr. John Elliott, is awarded annually to an employee of NVRH for volunteer service to the community.
Hersey was recognized for his expertise in the field of finance and his genuine good will and was nominated by Lew Apgar, a Community Health Worker at NVRH's Community Connections.
"Bob has consistently helped us with our accounting questions, has given advice on best financial practices, and has always been available when we needed to ask questions or solicit support," Executive Director of the Community Restorative Justice Center Susan Cherry said. "He gives so much."
Bob has continued to volunteer his time through the pandemic despite the additional financial strain to his primary profession. The impacts of his volunteering to the community are quiet, yet substantial. While serving as NVRH's CFO he has also volunteered his time as the President and Treasurer of the St. Johnsbury Rotary Club, and Treasurer of Umbrella, Catamount Arts, and Northeastern Vermont AHEC (twice). He has also served as a member of the Finance Committee for Northern Counties Health Care.
The Dr. John Elliott Community Service Award for NVRH employees is dedicated to the memory and spirit of Dr. John Elliott.  Dr. Elliott, from Lyndon, was quietly active in our community, and volunteered countless hours to local organizations and projects to benefit the residents of the area.
Northeastern Vermont Regional Hospital © 2020