2023 Scholastic Achievement Awards Applications Now Available
ST. JOHNSBURY, VT (February 27, 2023) – The Northeastern Vermont Regional Hospital (NVRH) Auxiliary opened the application process for the 2023 Scholastic Achievement Awards on Friday, February 17, 2023.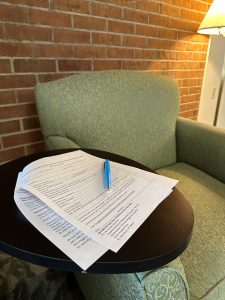 Every year the NVRH Auxiliary recognizes five deserving college students in the hospital's service area who are pursuing a career in healthcare. This year, for students entering college in the fall of 2023, there will be two $1,000 awards given to freshmen/first-time college students and three $2,500 awards given to students entering their third or fourth year. No award will be given to students entering their second year of college.
Interested applicants may pick up an application at the NVRH information desk or visit nvrh.org/support-nvrh/nvrh-auxiliary. For more information, call the Volunteer Director Pat Forest at 802-748-7310.
All NVRH volunteers are automatically members of the NVRH Auxiliary. NVRH is currently recruiting for volunteers. If you are interested in becoming a volunteer at NVRH, please call 802-748-7310.