NVRH Announces Traffic-Pattern Change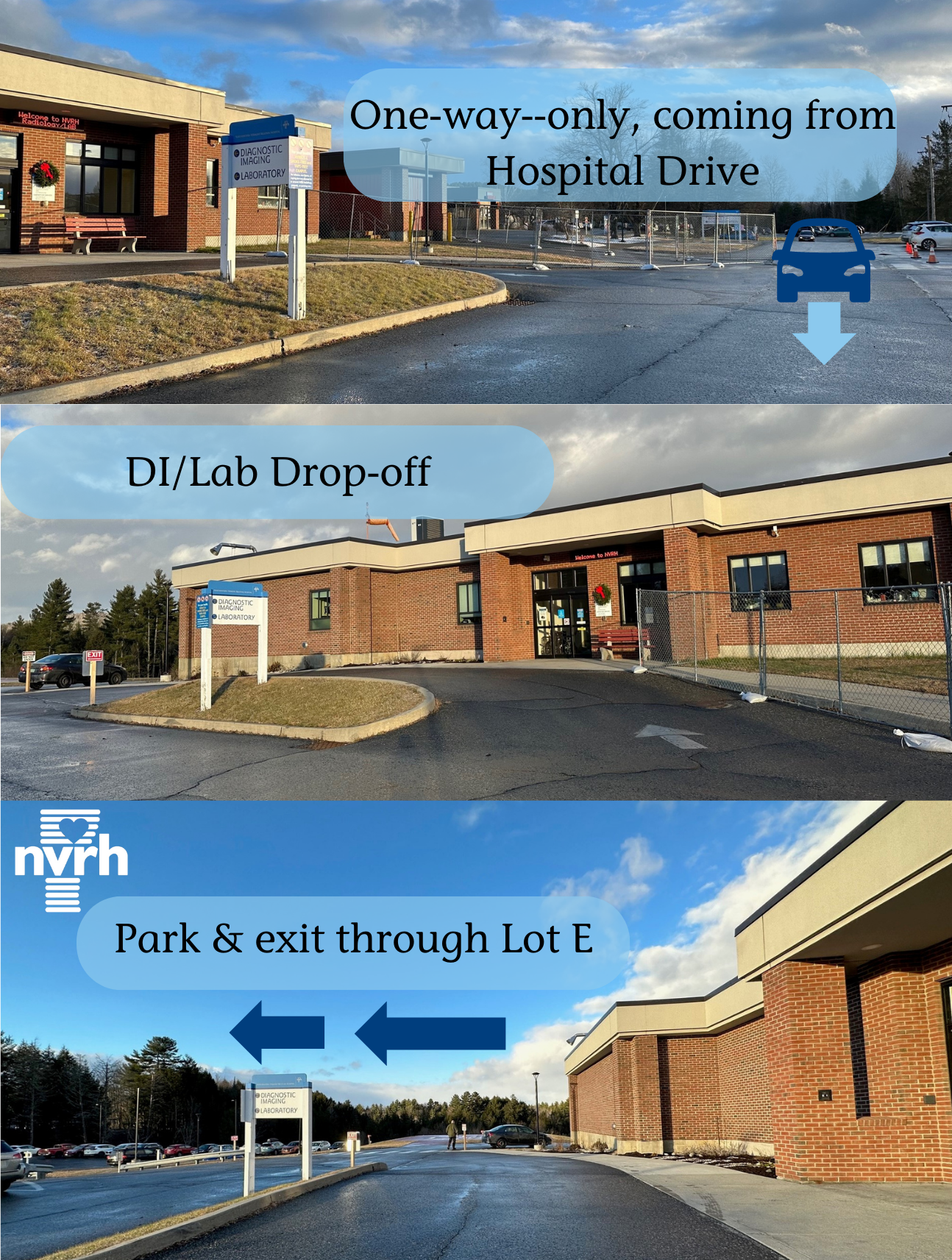 ST. JOHNSBURY, VT (December 1, 2022) – Northeastern Vermont Regional Hospital (NVRH) wishes to inform the public that, effective today, the traffic pattern outside the entrances of the Emergency Department (ED), Diagnosing Imaging (DI), and Lab has changed to a one-way—only traffic flow.
This means that to access the ED, DI and Lab entrances, drivers must turn off of Hospital Drive and exit onto Sherman Drive.
The only parking available in the lot directly outside the NVRH main building will be the handicap parking located directly across from the ED. Once visitors have driven past the handicap parking across from the ED, the only parking available will be the lower lot downhill and to the left (Lot E).
Patients may be dropped off at the ED, DI and Lab entrances. Also, patient drop-off is more than welcome at the front lobby, should weather and/or construction changes cause any questions around ED, DI, and Lab entrance accessibility. Volunteers are happy to assist the public with directions in order to get to the ED, DI or Lab. Please note that entering this way may require more time than a typical appointment arrival.
To park in Lot E, drive past the ED and turn left at the entrance for DI and Lab on your right. All cars must exit through the lower Lot E and turn left onto Sherman Drive (to get back to Hospital Drive).
For more information regarding accessibility, contact Project Manager Jack Zaun, j.zaun@nvrh.org.